B4Plastics is awarded the Food Planet Prize 2021!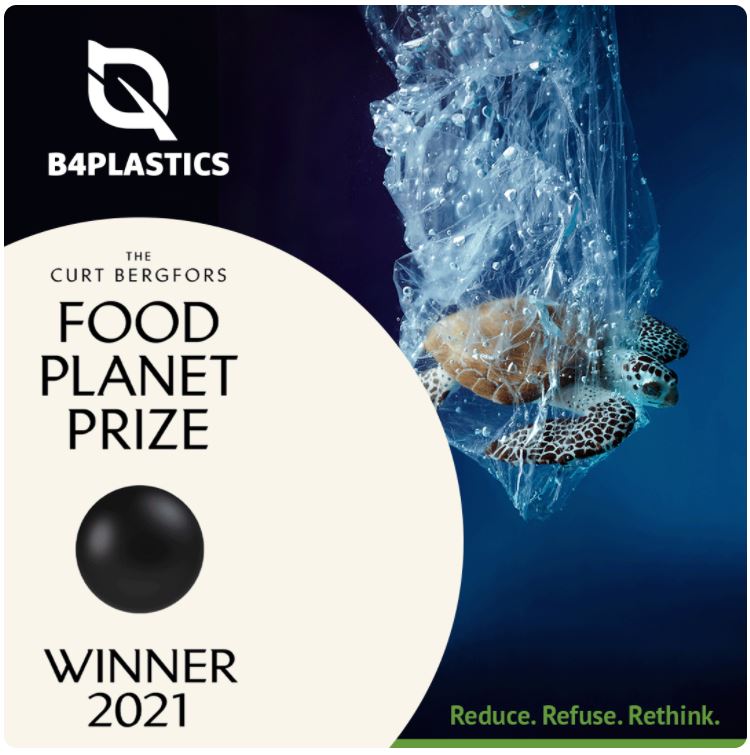 On Thursday 18 November 2021, B4Plastics was awarded the $2 million USD 2021 Curt Bergfors Food Planet Prize for our work in developing biomaterials for degradable fishing gear within the Glaukos project. This is a huge recognition for B4Plastics, as it confirms our potential as biotech scale-up. The excitement of the B4P green team upon receiving the Food Planet Prize is immense. Read the whole story …

7th International Polysaccharide Conference
We are proud to mention all contributions of our PhD's to conferences or fairs.
October 2021 – 7th International Polysaccharide conference from 11 – 15 October.
On the second day Diogo Costa will give a presentation titled:
FACILE PREPARATION OF CELLULOSE AEROGELS FROM AGRICULTURAL RESIDUES