Name, organization:
Prof. Dr. Stefan Jockenhövel, RWTH Aachen and Maastricht University
Current position:
Director of the Aachen-Maastricht-Institute for Biobased Materials (AMIBM)
Director of the Dept. for Biohybrids & Medical Textiles (BioTex), RWTH Aachen
Areas of expertise:
Biomedical Engineering, Biomaterials, Cardiovascular & Thoracic Surgery
Roles in Biobased ValueCircle:
Coordinator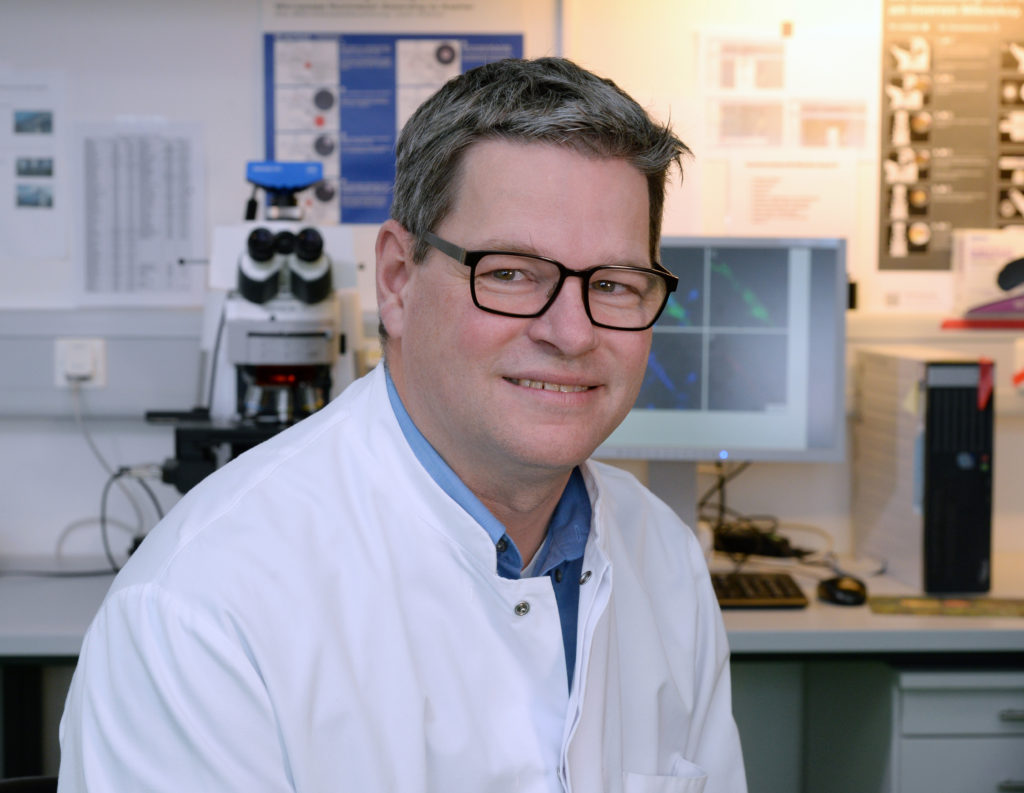 Why is Biobased ValueCircle an interesting project for you?
From the biomaterial perspective, human beings are fibre-reinforced composite materials. The biomechanical properties in the human body are mainly defined by fibers like collagen, elastin fibers etc. Innovation in biomedical innovation is significantly influenced and pushed by innovation in (bio)material science. The aim of my research is to develop viable (biohybrid) implants with a biomimetic fibre-reinforcement in the field of cardiovascular, pulmonary and orthopaedic surgery. Biobased materials are of high interest as materials with an intrinsic biological function. To bring this biobased materials in fibres and into biomedical product applications, is exactly what we are doing within the Biobased ValueCircle project!
Where were you born/ where have you lived as a child?
I was born in Birkenfeld, a small town in the middle of Germany. Birkenfeld is situated in the middle of endless dark forests. A paradise for children to grow up in. At the age of 11 I moved to Zülpich a small city near Cologne. Landscape-wise the exact opposite: endless expanses of farmland. So I grew up there with my best friend on a farm and at the age of 12 I was already able to drive the tractors, as long as I could reach the gas and brake pedal well while standing. After graduating from high school and doing community service with Caritas, I went to Aachen to study medicine.
Tell something about yourself, which other Biobased ValueCircle people might not know yet?
I worked as a doctor during the Rwandan civil war. During this time I experienced how fragile life is, and despite this catastrophic situation of the war, I saw people who were simple happy, not complaining. We can learn so much from these people in Africa. An experience that has left a deep impression on me.
How did you become a researcher/scientist?
Good questions! I have always been curious and as a child I had Fischer Technik™, a German toy that made it possible to build all kinds of crazy machines and apparatuses. When I then started to study medicine, I found studying very exciting, but I lacked the creative side. Therefore, in the evenings I went to special lectures on artificial lungs. That's where my doctoral supervisor Prof. Khosrow Mottagy and I found each other. He is a mechanical engineer and encouranged me already starting my doctoral thesis in the 3rd semester of medicine. The topic was on the development of artificial lungs for children with acute lung distress syndrome. The view across the disciplines was still very unusual in 1989 and I learned crazy things for a medical student like and I really enjoyed the interdisciplinary team and the view across the board. But as it is, after my studies I first went to the clinic and worked as a heart surgeon for 11 years, but then it became too much routine and I remembered the fascinating time in the Mottaghy laboratory and stopped my career as clinician and went to the Helmholtz Institute for Biomedical Engineering as a researcher.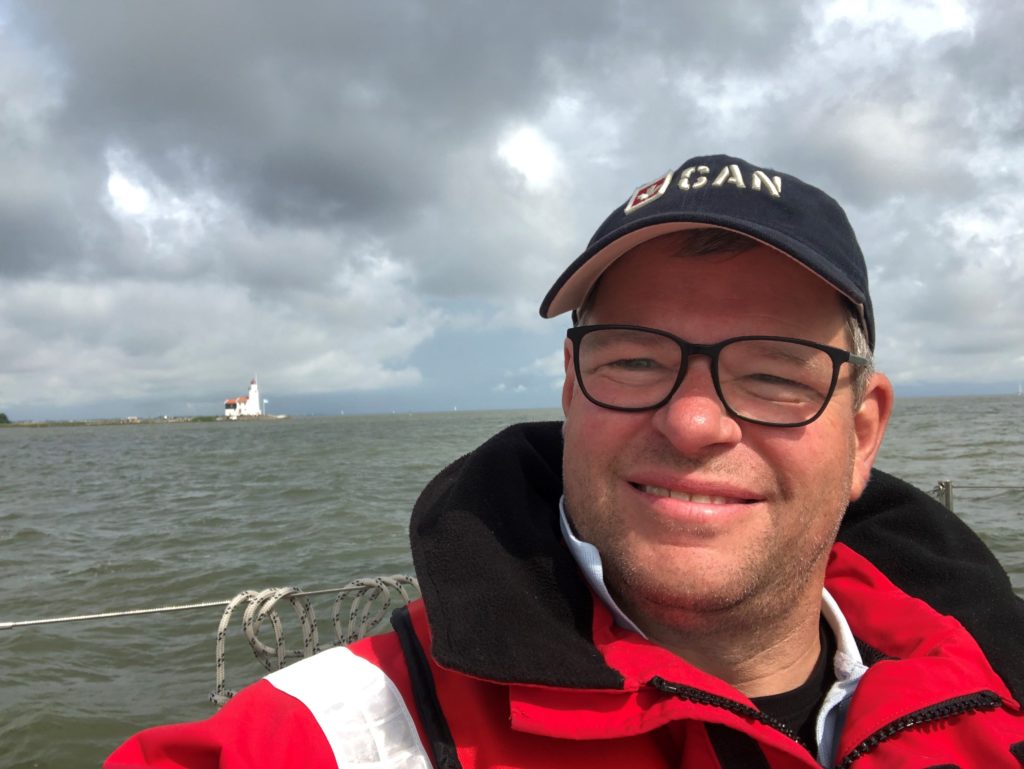 What do you like most in your current work?
Be creative and do something that serves society.
Hobbies: Sailing, model making of gliders, my family, singing.
What has been the biggest change in your working life, and how did you adapt to it?
Stopping my surgical career for making science was the first major change in my professional life, turning my research career into a professorship and directorship of the institutes I am currently leading was the other one. How I adapted to this changes… they take place and I always enjoy taking on new challenges!
What has been the hardest decision you have made during the last years?
The hardest step was my decision at the end of 2018 to give up the directorship of medical textiles at the Institut für Textiltechnik (ITA) and to concentrate on my core research of textile-reinforced biohybrid implants. In retrospect, it was exactly the right decision, but I also disappointed some people with it, which was hard for me personally.
How do you organize your time at work, reveal some of your effective time management tricks.
To have a good secretary to support me J. To work in an enthusiastic team of experts who work and develop independently.
What are the three most important things in your current job? The first is a growing heart valve for children, the second is a drink that allows lung patients to breathe through via the gut and the third is the planned spin-offs of our developments in a creative company.
Describe the best colleague or boss that you have worked with. What was it that especially impressed you?
Richard Ramakers, the managing director of AMIBM. He is a builder, a maker, who puts all his energy into a project if he believes in it!
When was the last time you had to "sell" your idea to your team? How did you do it and what was the outcome?
Everyday I "sell" my vision of better materials for better implants for a better life to my coworkers. According to Antoine de Saint-Exupéry "If you want to build a ship, … teach the men to long for the endless immensity of the sea."