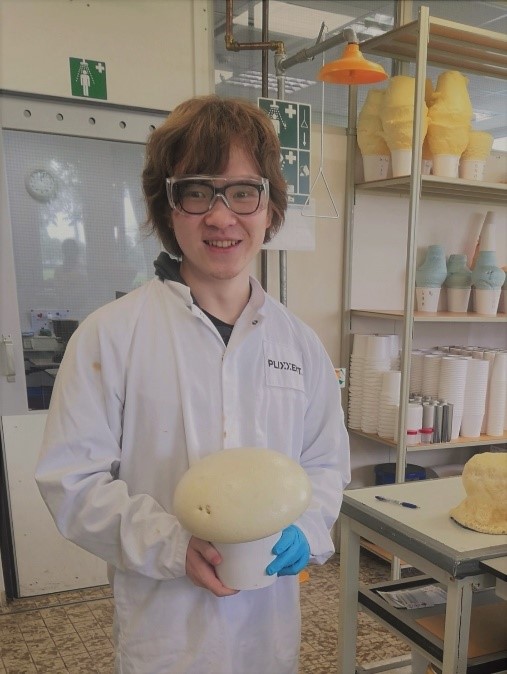 Name: Zhou Fang
Organization: Chemstream/AMIBM
Areas of Expertise: Synthesis and characterization of polycondensates, colloids and interfaces
Why is Biobased ValueCircle an interesting project for you?
The "industrial oriented" nature of this project is very unique. Compared to a regular PhD program completely dedicated in academia, I will have more opportunities to expose myself to the research projects that are being carried out in industry, which would enable me to draw a more complete picture in terms of of the state-of-the-art of my research field. Besides, working together with brilliant researchers with different background in this project is also an exciting thing.
Tell something about yourself which other Biobased ValueCircle people might not know yet?
Outside my work, I also have a lot of interest in different kinds of music. I have been playing guitar (rock, metal and nowadays jazz) for more than a decade. I was also in a rock band playing lead guitar when I was in my bachelor program.
How did you become a researcher / scientist?
I was pretty lucky to have the opportunity to go to the lab carrying out research at a relatively early stage of my bachelor study, where I did a research project about microfluidic processing of polymeric materials used for enhanced oil recovery. This interdisciplinary research is so fascinating to me and from which I developed specific interest in polymer science. Thereafter, I continued my study by pursuing a master degree. I completed my master thesis regarding waterborne polyurethane coatings and an industrial internship in terms of polyurethane foams. I really enjoyed these projects so I decided to go further in the world of polymer materials.
What do you like most in your current work?
Labwork can be problematic, but it is so satisfying to solve these problems without the risk of getting lumbar disc herniation.